94.9 WDKB and First National Bank presented this week's Hometown Hero award to:
Dawn Littlefield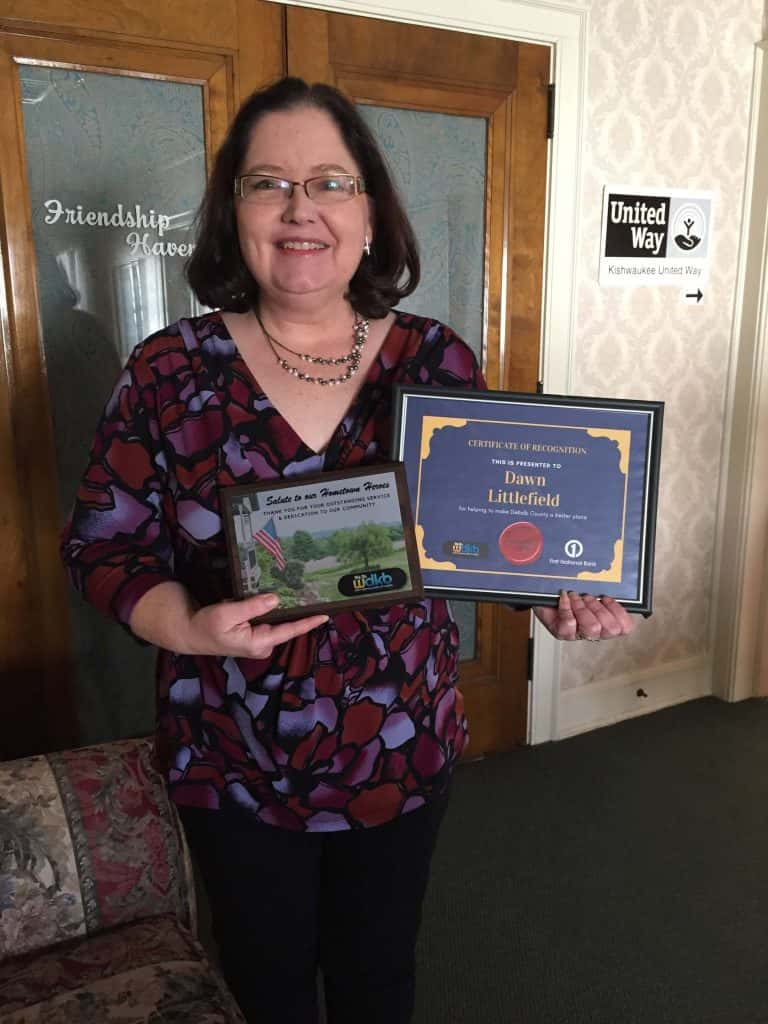 Dawn was nominated by Gretchen Sprinkle in Cortland. She wrote:
Dawn is the epitome of volunteerism and philanthropy! She has been the Executive Director of Kishwaukee United Way for over 20 years but has never let her connection to charity end there. From serving on the ATHENA Award committee, to being a Kishwaukee Kiwanian, a member of the DeKalb Music Boosters, the Corn Fest  and the DeKalb County Nonprofit Partnership, it seems like she's always busy in some philanthropic way. Dawn is also the first to send a 'get well' card or jump in as an extra set of hands at your event. Our community would be sorely lacking without her special, caring touch!"
Dawn you are such a valued member of this community and we thank you for devoting so much of your life to philanthropy. Your constant support of everyone around you truly helps to make DeKalb County a better place!