94.9 WDKB and First National Bank presented this week's #HometownHero award to:
Dahlia Roman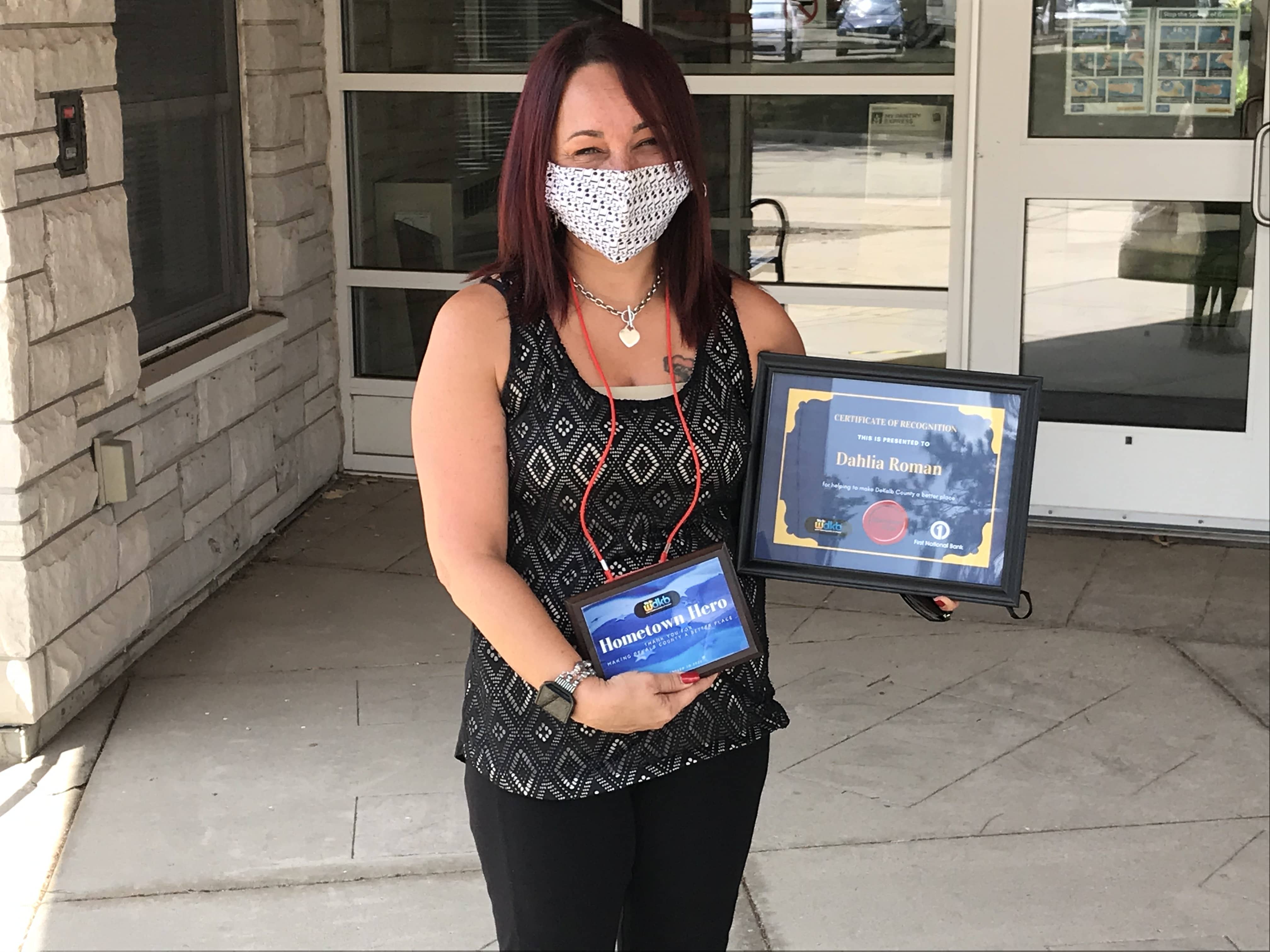 Thanks to Gretchen for nominating Dahlia! She wrote: "Dahlia frequently goes above and beyond (and even outside her job description) working at NIU's Child Development and Family Center. She also works as a therapist at Family Service Agency. Dahlia created a social group for former foster kids now attending college so that they have people to connect with that understand their unique struggles navigating their education. During the stay at home order, Dahlia checked in on parents from CDFC, offering personal contact information so they had someone to talk to about the struggles of caring for young children while working from home or working as an essential worker. Dahlia cares deeply about each person she meets. She wants to know their story, their struggles, and offer the best support possible. I've never met anyone that cares as much as Dahlia and works so hard to uplift everyone she meets!"
The world needs more people like you Dahlia! Thanks for all you do!