94.9 WDKB and First National Bank presented this week's #HometownHero award to:
Colleen Rittmeyer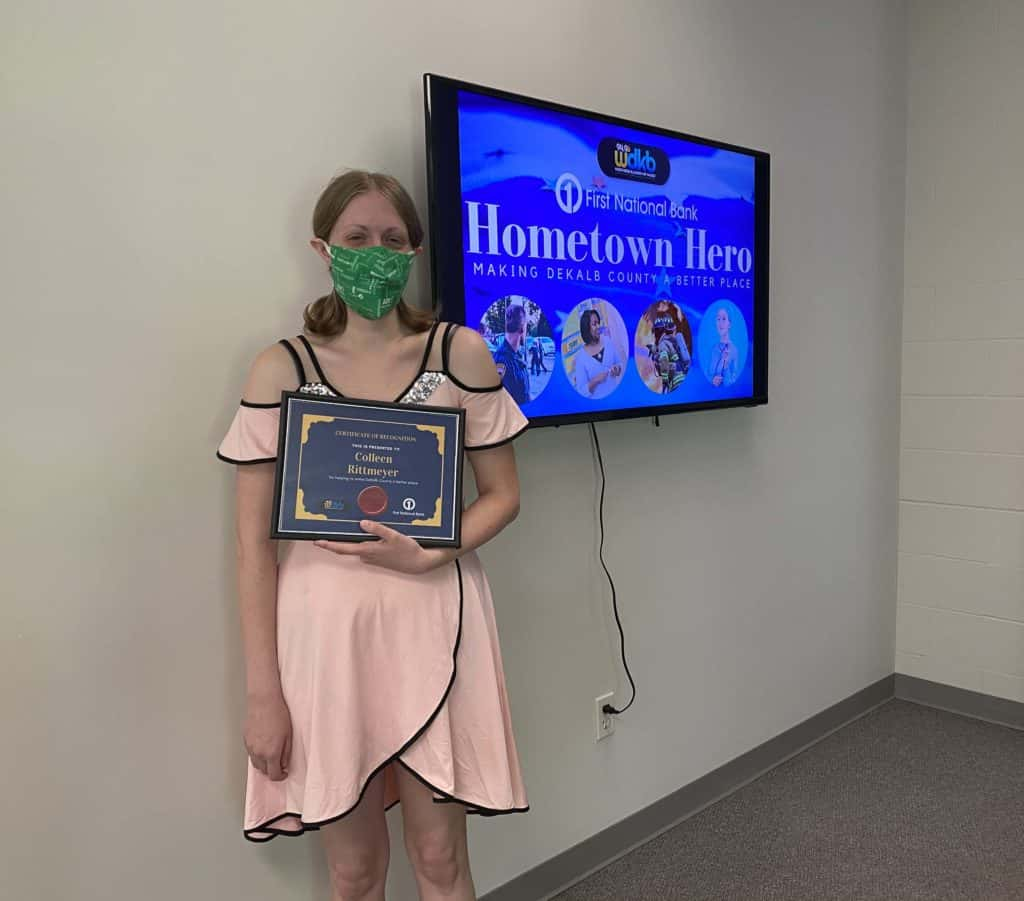 Jill Kimble nominated Colleen writing:
Colleen never stops! She is a Girl Scout troop leader for 5 troops, including 4 AmeriCorps Opportunity troops. She home-schools her children and leads the DeKalb County Home Educators which provides tutoring for other home-schooled children in the area. She served on the board of the Midwest Museum of Natural History and volunteers at the DeKalb Library, the DeKalb Area Women's Center, and many other organizations! She is an active member of her church and can always be counted on to fill in or lend a hand helping several other community groups. On top of it all, she works on many projects behind the scenes. Recently, she has been knitting stocking hats for veterans and small button straps for medical workers to protect their ears from the constant friction of wearing masks.
Thanks for helping to make DeKalb County a better place, Colleen!