94.9 WDKB presented this weeks T-Mobile #HometownHero award to:
Cindy Green-Deutsch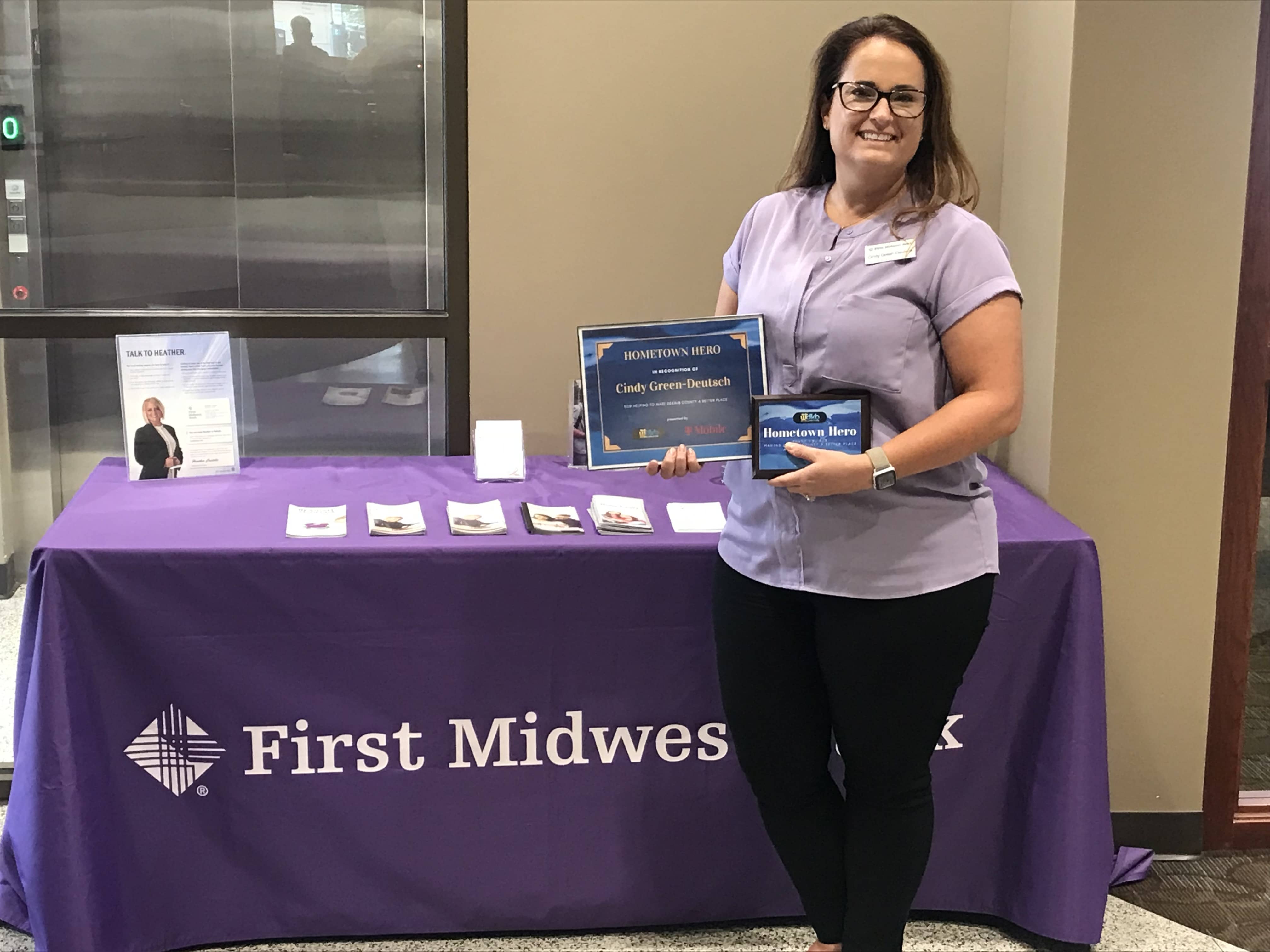 Thanks to an anonymous source who nominated Cindy. They wrote:
"Cindy Green-Deutsch is a Branch Manager/Assistant Vice President for FirstMidwest Bank overseeing the DeKalb Lincoln Hwy location since early 2018. Cindy'scareer path began in college athletics which is how she found her way to DeKalb in 2007. After a stint at NIU in marketing, her ties to the community brought her to banking where she has stayed for more than twelve years. In her current role, she is tasked with developing and mentoring her staff, collaborating with other managers to encourage success of the market, participate in community activities, and provide a first-class experience for the bank's clients.
Community service is her passion, serving on numerous boards and committees that
support enrichment and enhancement not only for the city of DeKalb, but the entire
County. Highlights of service include board service with the Kishwaukee United Way,
Voluntary Action Center of DeKalb, and the DeKalb Chamber of Commerce.
Additionally, she volunteers her time as an EMT for the Shabbona Fire Department."