94.9 WDKB and First National Bank presented this week's #HometownHero award to:
Barry Schrader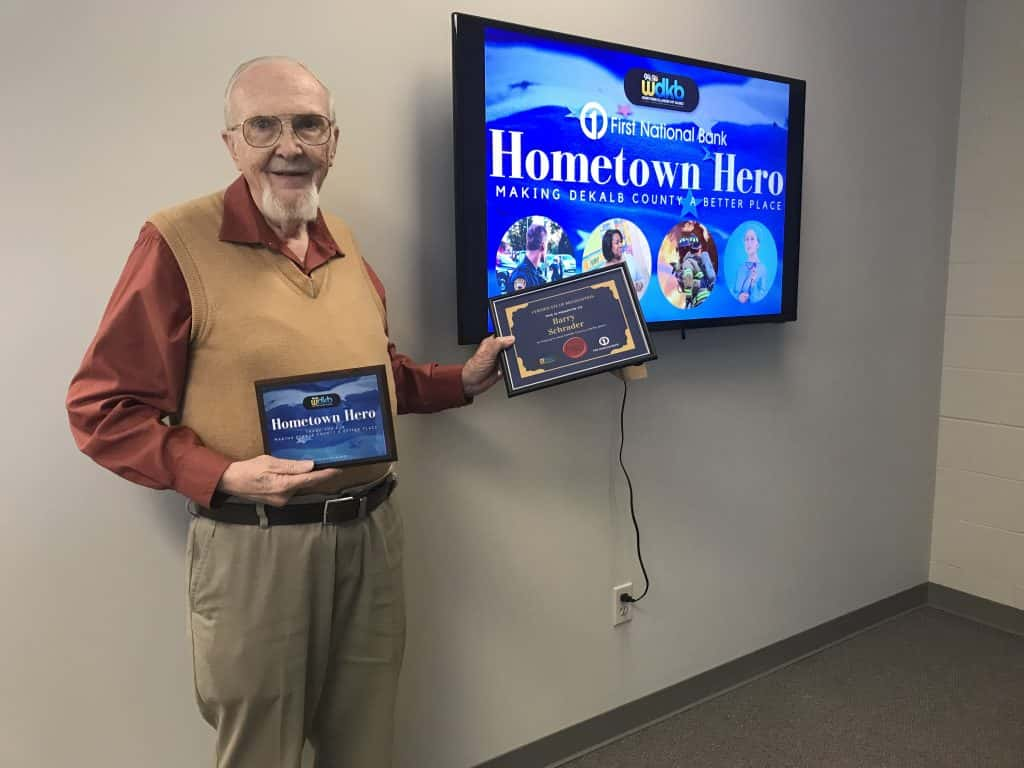 Barry is a journalist with a passion for telling stories about DeKalb County! Barry is an NIU alumni who went on to work as editor for several area newspapers. He even owned and operated papers like the Genoa Republican, the DeKalb County Journal, the Sycamore Tribune, and the DeKalb County Press. Barry is particularly interested in the history and people of DeKalb County. He contributed to the 2013 DeKalb County history book "Acres of Change" and has published two volumes of "Hybrid Corn & Purebred People" – a collection of his favorite columns written for the Daily Chronicle.
He is the co-founder of the DeKalb County Historical Society, is involved in the DeKalb County Historical-Genealogical Society and DeKalb County Community Gardens, the president of the Ney Grange non profit agricultural fraternity in Genoa, and an active member of the Sycamore Rotary. As a cancer survivor, he is a strong supporter of the American Cancer Society and is regularly involved in Relay for Life events. You'll also likely see Barry volunteering to photograph events for lots of different non-profit groups!
Thank you Barry for helping to tell the stories of DeKalb County! Your love of history helps us to better appreciate the towns we call home.