94.9 WDKB and First National Bank are proud to honor this week's Hometown Hero:
Atlee Mathews!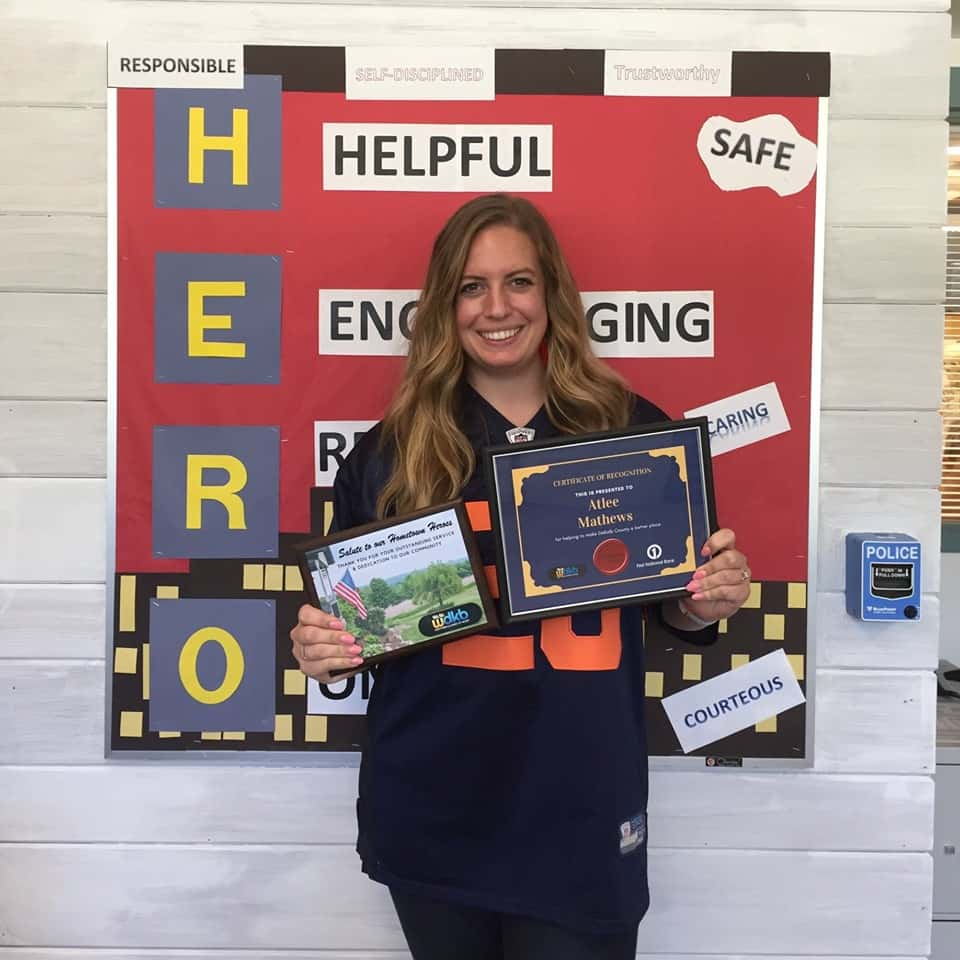 Atlee is the founder of the Spartan Food Pantry which provides year round food and social work support to Sycamore School District families in need. Following the St Albans Green Apartment Fire, they immediately organized a hygiene item drive and gift card drive and continue to give support to these families as they get back on their feet. In just over a year, Atlee and several volunteers have grown the Spartan Food Pantry into a tremendous community resource!
You'll also find Atlee enriching children's lives as a substitute teacher at West Elementary, as a coach for the Sycamore Middle School dance team, and as assistant studio director of the Northern Illinois Dance Center! She's been sharing her life passions with the community since her high school days where she helped to start the Orchesis Dance Troupe at Sycamore High School. She was also heavily active in several organizations during her time at NIU – where she is now pursuing a Masters in Social Work. At only 27 year old, Atlee Mathews has accomplished so much and always with a mind for caring for children and families inside and outside of the classroom. Thank you Atlee for helping to make DeKalb County a better place!