94.9 WDKB and First National Bank presented this week's #HometownHero award to:
Ariel Ries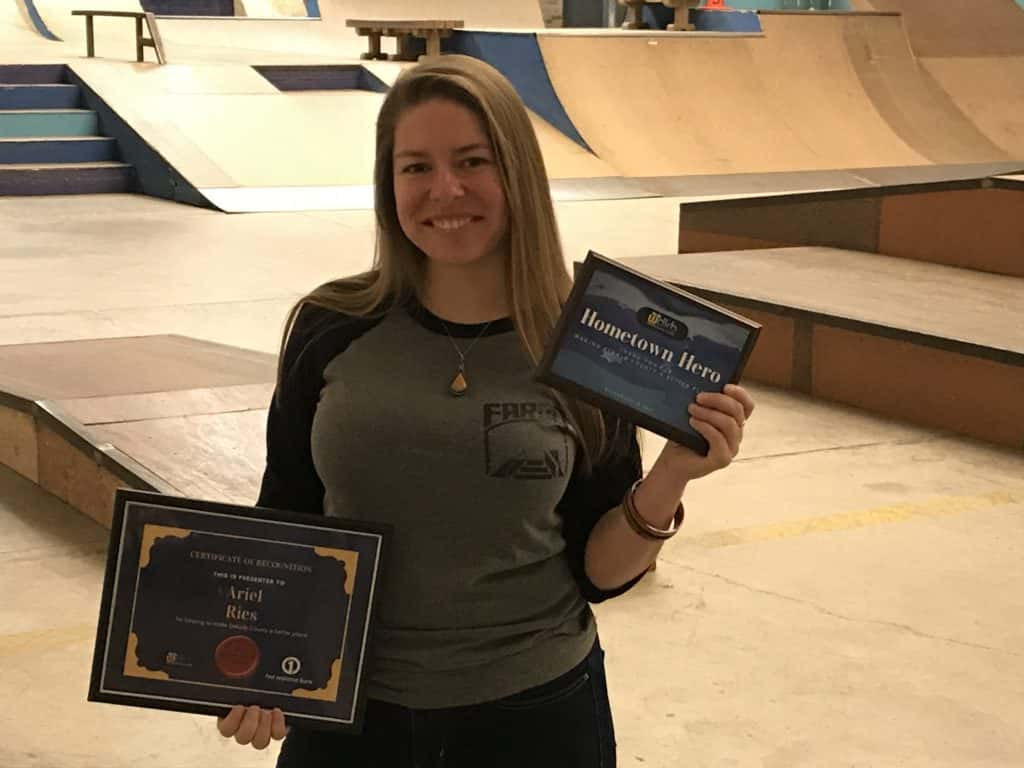 Ariel Ries is the founder and owner of Fargo Skateboarding in DeKalb. She was nominated by Beverly in DeKalb! She wrote, "Ariel is one of the kindest people. She's very passionate about her business adding to our community. She really creates a place for people to feel like they belong no matter their age, skill level, race, or style. She is a fantastic teacher and she loves when someone new comes to try skateboarding. The kids in her classes adore her because she is so patient and motivational. She's known to say: "If you're not falling, you're not skating!" She wants her students to know mistakes and falling are part of learning and that it just means that you're trying. Ariel always encourages them to get up and try again and to apply this philosophy in life."
Thank you Ariel for providing a unique place for the community to have fun! Thank you for being so open and welcoming to all that are interested in the sport. And thank you for being a role model for students to look up to in the skatepark and in life!