94.9 WDKB and First National Bank presented this week's #HometownHero award to:
Ammar Mahmood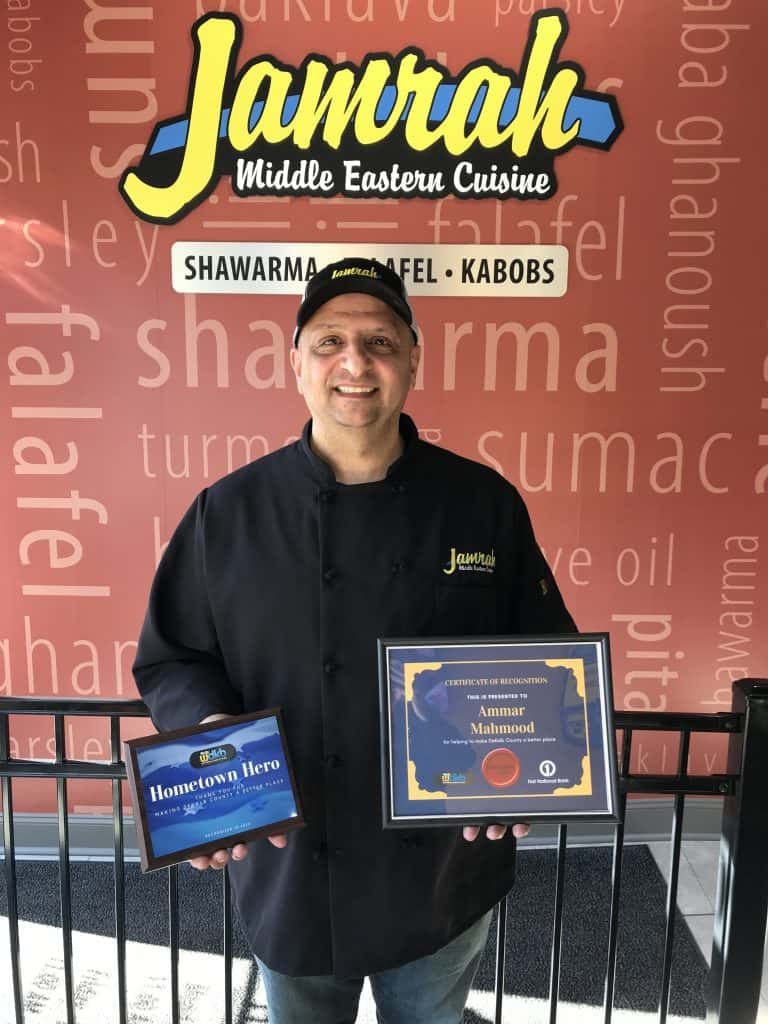 Ammar is the owner of Jamrah Middle Eastern Cuisine in DeKalb and Sycamore. Jamrah was recently awarded with the 2019 Business of the Year Award by the DeKalb Chamber of Commerce. They recognized Ammar's restaurants for contributing to DeKalb's economic vitality and for helping to bring something special to the area. Ammar has operated Jamrah in Sycamore for 4 years. With the immense support from his family, he opened a 2nd location in Downtown DeKalb last year. 
Ammar was born in Jordan and raised in Abu Dhabi. He says he feels very blessed to be living a safe and stable life in DeKalb and to express his gratitude he always tries to give back to the community. Ammar is frequently hosting fundraisers for individuals, groups, and organizations – donating as much as 50% of restaurant proceeds to each cause! Jamrah also hosts FREE meals for the community twice a year – one during the summer and the other on Christmas Day! 
Thank you Ammar and the Mahmood family for providing great food and amazing service to DeKalb County. Your hardworking and generous spirits really do bring something special to the area and we are grateful to feature you as our Hometown Heroes!