Hey there! It's me, SuperFan Stacey. Last Friday, I was fortunate enough to have the opportunity to volunteer with some of my colleagues from 95.3 The Bull for the annual Pack-A-Thon at the Northern Illinois Food Bank in Rockford. Did you know that 13% of the people in Winnebago County go hungry every day?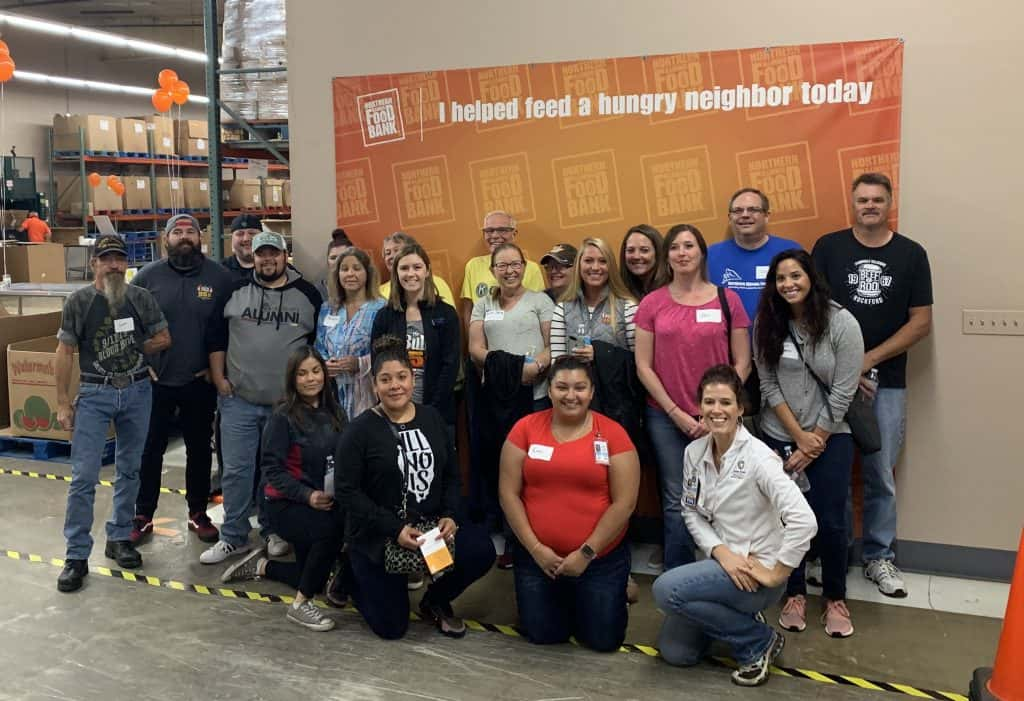 Every year, local businesses, churches and social groups collect food for the needy around Thanksgiving and Christmas time. As great as that is, most of us forget that our friends, co-workers and neighbors may be going hungry throughout the rest of the year. This past Friday, my colleagues and I; along with 13 other volunteers packed 3,536 pounds of canned corn and green beans which will provide 2,946 meals for our hungry neighbors right here in Northern Illinois!
I am so proud to be able to help out those that truly need it. At one time in my life, I was down on my luck. I turned to a local food pantry right here in Rockford and I am so thankful that they were there when I needed them most. Many of us don't realize that someone we know, right now, needs help just to put food on their table.
If you have the time available, volunteer. Even if it's just a few hours once a month. They could really use your help. To find out more about volunteer opportunities, click HERE.
If you can't find the time to volunteer, you can still help out with a monetary donation. Any amount helps. When we visited the Food Bank on Friday, they told us that $1.00 will actually provide $8.00 worth of food!! To make a monetary donation, click HERE.
"A new study by Northern Illinois Food Bank and Feeding America shows that nearly 600,000 people

in northern Illinois turn to food pantries and meal programs to feed themselves and their families." 
There are so many other creative ways to help raise money or food donations for the food bank as well. You can collect non-perishable food items at your school, your church or your office and bring them to a local food pantry. You can ask your local grocery store to put up barrels to collect food for the needy and place them by the checkout lines. You can even hold an event advertising that the proceeds will be going to feed local families in need. The possibilities are only limited by your imagination.  Please do your part to help someone in need. Together, we can end hunger in the Stateline area and hopefully America.