Hey there everybody! It's me, Superfan Stacey with another edition of Half A Tank! Well, the holidays are over (thank goodness) and winter is officially upon us (brrr!). So, now what do we do with ourselves on the weekends until Spring arrives? Well, you can always jump in the family truckster and head out for the day here in Rockford or take the family on a trip to Chicago, Milwaukee or Madison for the day. Just because it's winter, doesn't mean you can't have fun and check out some really cool stuff.
First and foremost, you'll notice that I have decided to focus on INDOOR activities for this post (as the title suggests). I will, in the near future, be putting together another post about the wonderful OUTDOOR activities that you and your family can experience this winter. I thought that it would be easier to put them into two separate categories rather than to lump them all together. So below is my list of great ways for you and your family to have a fantastic weekend INDOORS this winter!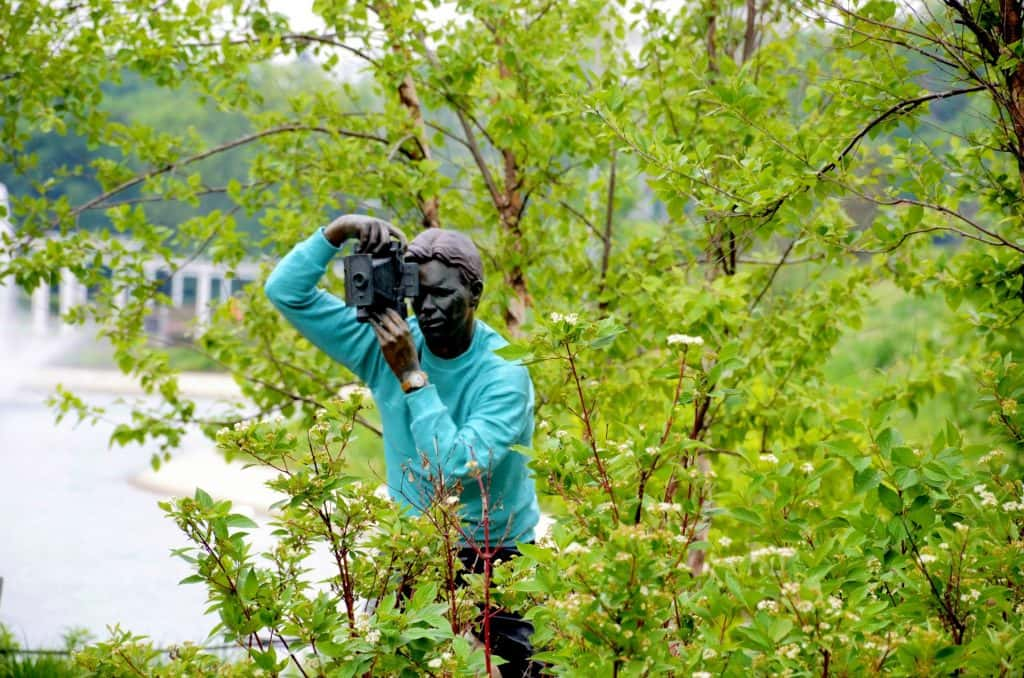 ROCKFORD!
There's always something to do year round in and around Rockford and most of them are indoors! Listed below are just a few that are fun for the whole family and can easily be experienced in just one day. Don't forget to check out the local eateries in the area too. There are some really great places nearby to these attractions that your family will love!
THE BURPEE MUSEUM: Did you know that Rockford has it's very own dinosaur? Jane! She's a juvenile T-Rex and you can see her and plenty of other dinosaurs and other exhibits at the Burpee Museum. This natural history museum has been a staple of educating the public since 1942. Exhibits include: prehistoric, wilderness exhibits, Native American peoples of our area, a coal forest, insects, Geo-science and so much more! You can even watch paleontologists excavate dinosaur bones that have been brought into the museum!
INDOOR SKATING:  Why not continue a tradition from when you were a kid and go skating! Whether it's ice skating or roller skating Rockford has great places that are available for both! Skateland in Rockford and SkateCo in Loves Park both offer lots of indoor fun for those who love to roller skate. Of course, both offer rentals, or you can bring your own. Contact each facility regarding their rules and regulations before you make the trip. In the mood to hit the ice instead? The Riverview Ice House in Rockford and Carlson Ice Arena in Loves Park offer a great way to skate the day away. Again, rentals are available but contact location for more information.
NICHOLAS CONSERVATORY & GARDENS: Step out of the cold and into a warm, beautiful environment filled with tropical plants, a koi pond and now through February 2nd, a model train exhibit which highlights some of the most recognizable places in Rockford.
ROCKFORD ART MUSEUM: Why not expose your family to a little culture this winter by checking out some really cool art? Collections include: Modern and Contemporary Art, Glass, Photography, Paintings and Sculptures. Tours typically take about an hour or two to see all of the exhibits.
DISCOVERY CENTER MUSEUM: Located right next door to the Art Museum; this is a kids dream! The Discovery Center Museum is a place where you are encouraged to touch, feel and push buttons to learn about all things science! From Air & Flight to bubbles, to arts and crafts to learning about the weather and outer space. Enjoy an entire day discovering new things at the Discovery Center Museum!
CORONADO THEATER: Speaking of culture, why not check out one of the many offerings available at the Historic Coronado Theater. This winter there are plenty of concerts, plays, comedians and even Swan Lake! Kid friendly programs are also scheduled this year. Check out their website for more information and ticket prices.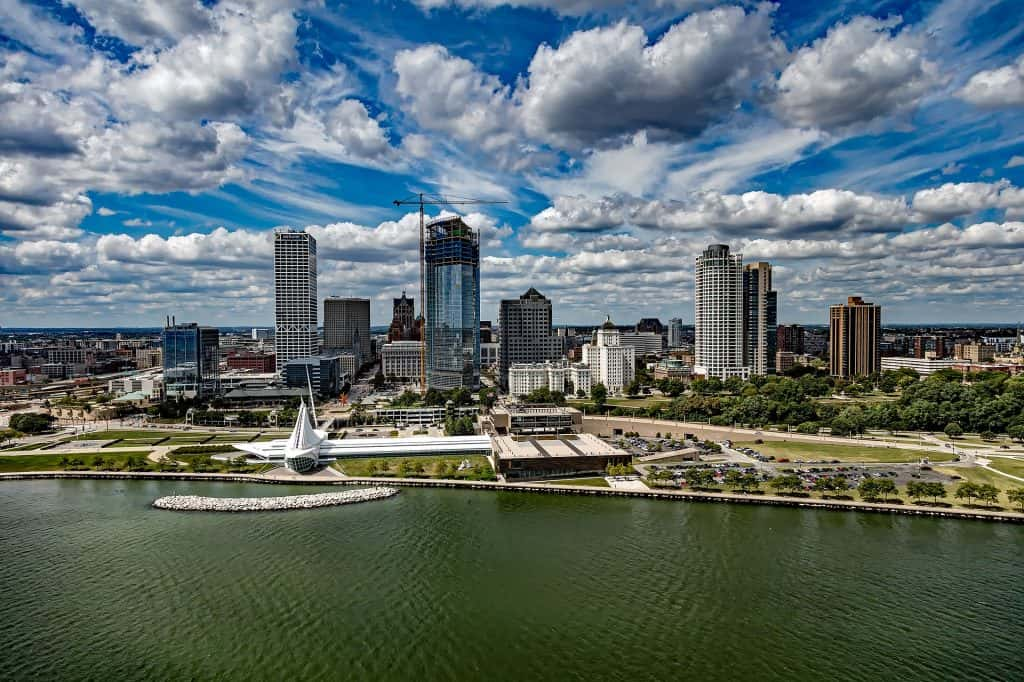 MILWAUKEE
Want to get away? Then take a trip to Milwaukee! There's so much to see and do in Milwaukee this winter. Plenty of shopping, lots of great places to eat and drink and of course there are museums and other tourist attractions that you've just got to see if you go to Milwaukee! Here's a short list of some of the great attractions that you can find next time you visit.
NATIONAL BOBBLEHEAD HALL OF FAME AND MUSEUM: See dozens of exhibits related to the creation and history of bobbleheads. See the largest collection of bobbleheads from all genres and periods. Bobbleheads depicting television show and movie characters, team mascots, sports icons and so much more are on display for viewing. Over 5,000 unique bobbleheads reside in this one-of-a-kind museum. After your tour, check out their gift shop filled with bobbleheads. You can even get a custom made bobblehead made to look just like you to kick start your own collection! For more information on the museum, click here.
MITCHELL PARK HORTICULTURAL CONSERVATORY: Also known as THE DOMES; these three separate domes feature three diverse environments for you to explore. The show dome displays seasonal plants selected especially for a particular theme. Right now this dome features items familiar to the holiday season. The second dome is the desert environment displaying plants from several different desert environments from around the world. The third dome is the tropical environment complete with plants, trees, birds, fish, amphibians and reptiles are on display throughout the dome. For more information on the domes, click here.
DISCOVERY WORLD SCIENCE AND TECHNOLOGY MUSEUM: Get ready to get your science on! This wonderful facility not only has a ton of hands on experiences to see, touch and interact with, but also has a virtual reality center and the world class Reiman aquarium that let's you get up close and personal with the wildlife on display from the Great Lakes to the Caribbean. There are just too many things to list here. I suggest checking out their website for full details by clicking here.
THE CHEESEHEAD FACTORY: Are you a Packer Backer or do you just love cheese? Then this is one place you've got to check out! The Cheesehead Factory features a gift shop where you can buy all kinds of cool cheesehead memorabilia and of course the factory itself where the cheeseheads are actually made! There are two separate tour packages to choose from. The basic package gives you a tour of the facility and production area, while the premium tour includes the opportunity for you to make a cheesehead of your very own to take home! For more information on this cheesy attraction, click here.
MILWAUKEE PUBLIC MUSEUM: Last, but definitely not least, on our list of activities in Milwaukee is my personal favorite. This museum can easily be an all day affair. With a 150,000 square foot floor plan and an unmatched diversity of displays to take in; you can find yourself becoming overwhelmed without taking a break midway through. This museum currently has over 4 million items to view and you could literally take two days to go through it and see everything. From their full sized mammoth skeleton, to streets of Old Milwaukee and the Costa Rican rainforest, you just never know what you'll find at this wonderful family attraction. For more information on the museum, click here.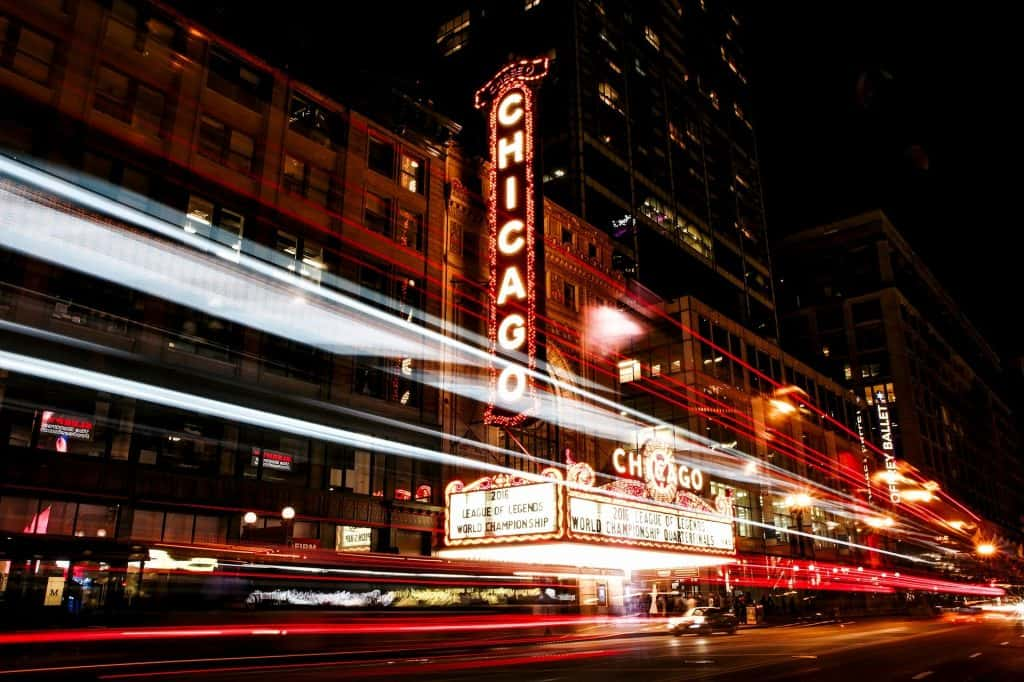 CHICAGO!
Chicago is one of the greatest cities in the world in my opinion. Known as the second city, Chicago has definitely got something for everyone. Shopping, dining, theater and museums galore. There's just too much going on in Chicago to possibly do it justice with this short list of indoor activities to check out this winter. For sure though, while you're there, be sure to dig into a deep dish Chicago style pizza at your favorite eatery. Pizzeria Uno, Gino's East and Lou Malnati's all have great authentic Chicago pizza. (Just to name a few)
THE FIELD MUSEUM OF NATURAL HISTORY:  Talk about sensory overload! This place is huge with collections literally crammed into every square inch of the floor plan. Expect to make a day out of exploring all of the different floors of things to see. From a collections of plants and gems to dioramas constructed with life sized animals in natural surroundings, to mummies from Egypt, dinosaurs and everything in between, you cannot literally see everything in the Field museum in just one day. (I know, I've tried) Their exhibits are constantly changing and so you can see many different alternating exhibits throughout the year. Be sure to put on your walking shoes and plan on stopping mid-day for lunch at one of the two on site restaurants. For more information on the museum click here.
JOHN G. SHEDD AQUARIUM: This the place where dreams are made. When I was a kid, I wanted nothing more than to swim in the big tank with the fish. From time to time, I go back to visit and once again, I'm that little kid staring into the abyss of that giant tank with awe and wonder. This aquarium was built in 1930 and thousands of people visit each year to see this wonderful collection of fishes, invertebrates and of course mammals. If your kids love animals (like most kids do) then this is definitely one place you'll want to visit this winter. If you can go during the week, all the better, the crowds are much smaller during the week. Also, keep an eye on the website, as there are a few free days for Illinois residents every year. For more information, click here.
MUSEUM OF SCIENCE AND INDUSTRY: From a real Submarine (the U-505), to a tour through a working coal mine or a virtual reality walk through space; you never know what you will discover at this museum. There are just too many exhibits to mention here, suffice it to say that this is a great learning experience for anyone in the family. Again, this is definitely one of those attractions that you could spend the entire weekend going through to see every single item on display. For more information, click here.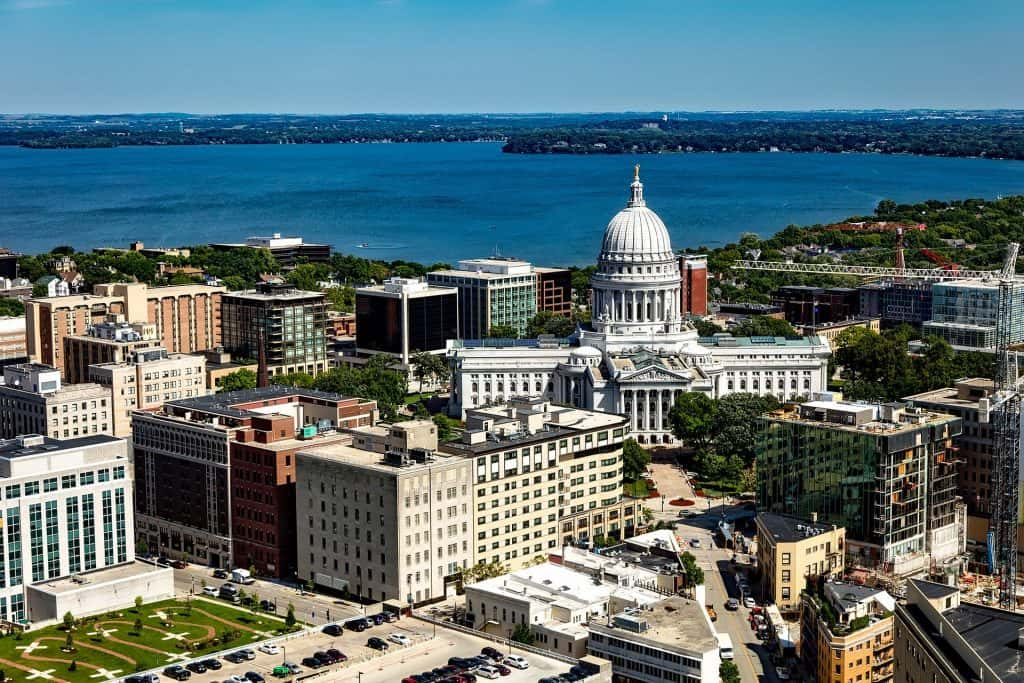 MADISON! 
Just a short drive north into Wisconsin, you'll find Madison. Madison feels like a huge metropolis that has been packed into a very small community. The people are warm and friendly and you just won't find a nicer town to visit. Whether you're checking out the shops and eateries or spending some time hanging out at the square, you've got to take in some these great places in and around Madison this winter.
NATIONAL MUSTARD MUSEUM (MIDDLETON): I've talked about the National Mustard Museum in a previous edition of Half A Tank. If you've read that post then you already know what a special place the museum holds in my heart. If you haven't well, let me tell you about it! The National Mustard Museum is FREE to the public to come in and peruse the unbelievable collection that one man, Barry Levenson, has put together over the years of everything mustard. There are currently over 5,000 different mustards on display in the museum and it keeps growing all the time! In addition to the museum; there is a gift shop where you can sample mustards from around the world and purchase your own mustard and mustard themed items to take home with you. Again, this quirky museum is absolutely FREE to the public. Don't forget to come back and visit the first Saturday in August for National Mustard Day! For more information click here.
WISCONSIN HISTORICAL MUSEUM: Learn about all things Wisconsin at this FREE museum located on the capitol square! See artifacts including a replica of a 1,000 year old house, learn about the Native peoples of Wisconsin, learn about what it was like for the frontiersmen that settled in Wisconsin and how they lived and earned a wage. Of course, this museum also has some great displays of the political heritage of Wisconsin as well. A great way to spend the day for the whole family to learn more about this great state! For more information, click here.
MADISON CHILDREN'S MUSEUM: Got tiny tots? Then check out this museum dedicated to unique ways to educate your children! Lots of hands on things to do, lots of things to climb and slide, and get creative; the main objective here is to just have fun! This place is perfect for smaller kids that might not get much out of a full blown museum. It's geared towards their ways of thinking and you'll have tired, but happy kids at the end of a trip to this museum. For more information, click here.
MADISON MUSEUM OF CONTEMPORARY ART: This beautiful building boasts over 51,000 square feet of space filled with art of all kinds. From pieces dangling from the ceiling to modern sculpture, paintings, photography and so much more. This is yet another FREE attraction for families to enjoy year round. The museum does have a sculpture garden and restaurant located on the rooftop of the building, but may be closed during winter months with inclement weather. For more information, click here.
WISCONSIN VETERANS MUSEUM: At this FREE museum, you can see artifacts from and hear the stories of military personnel that have served our country in every war from The Civil War to present day. Displays include personal items, first hand accounts, military memorabilia, photos and more. Once you've experienced this collection, you'll never forget what it means to be a veteran and how thankful we should all be for the freedoms that those brave souls have provided to us…sometimes paying the ultimate price.  For more information on this one-of-a-kind museum in Madison, click here.
Well, that's my list! I hope that you find something fun for your family to do this winter from the ideas listed above. If you check them out, send us your comments or even better, your pics! We'd love to hear from you!
Do you have a favorite indoor place you like to play or hang out in the cold winter months? If so, comment below!