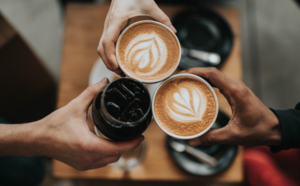 Need a little help waking up? Join the DeKalb Public Library for some coffee and conversation every Wednesday morning from 9:30 – 11:00 a.m. Regular coffee, decaf coffee, and tea will be available.
This program is intended for adults. No registration is required.
For more information, please contact Britta at brittak@dkpl.org or (815) 756-9578 ext. 2100.
This program is sponsored by the Friends of the DeKalb Public Library.