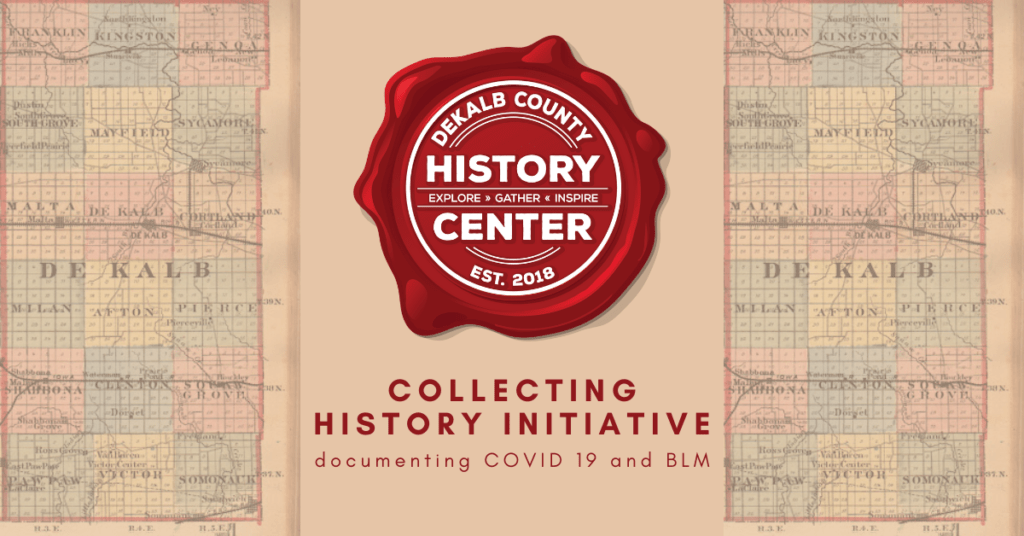 Per the DeKalb County History Center:
How will history books talk about this unique time we are all living through? We have an opportunity and obligation to record our experiences to help future generations understand not only what was going on in the United States or Illinois, but right here in DeKalb County during this National Emergency.
The History Center is committed to collecting and preserving archival materials, photos, artifacts, and books for future generations.
We need you to record meaningful, factual, and personal stories to document this time in our history. Your experiences whether through the eyes of a child, a high school senior, first responder, grocery store worker, or small business owner are all important. This is something everyone can contribute to – it is crowdsourcing, but with stories.
The History Center has set up a special email address for people to submit their stories that can be told through writing, poetry, art, music photography (if you have an object – please email us details. While we are not currently collecting, when we reopen we will be considering donations of three-dimensional objects).
To participate simply email: Mystorycovid19@dekalbcountyhistory.org
---
---