Should've Been Corn Fest Weekend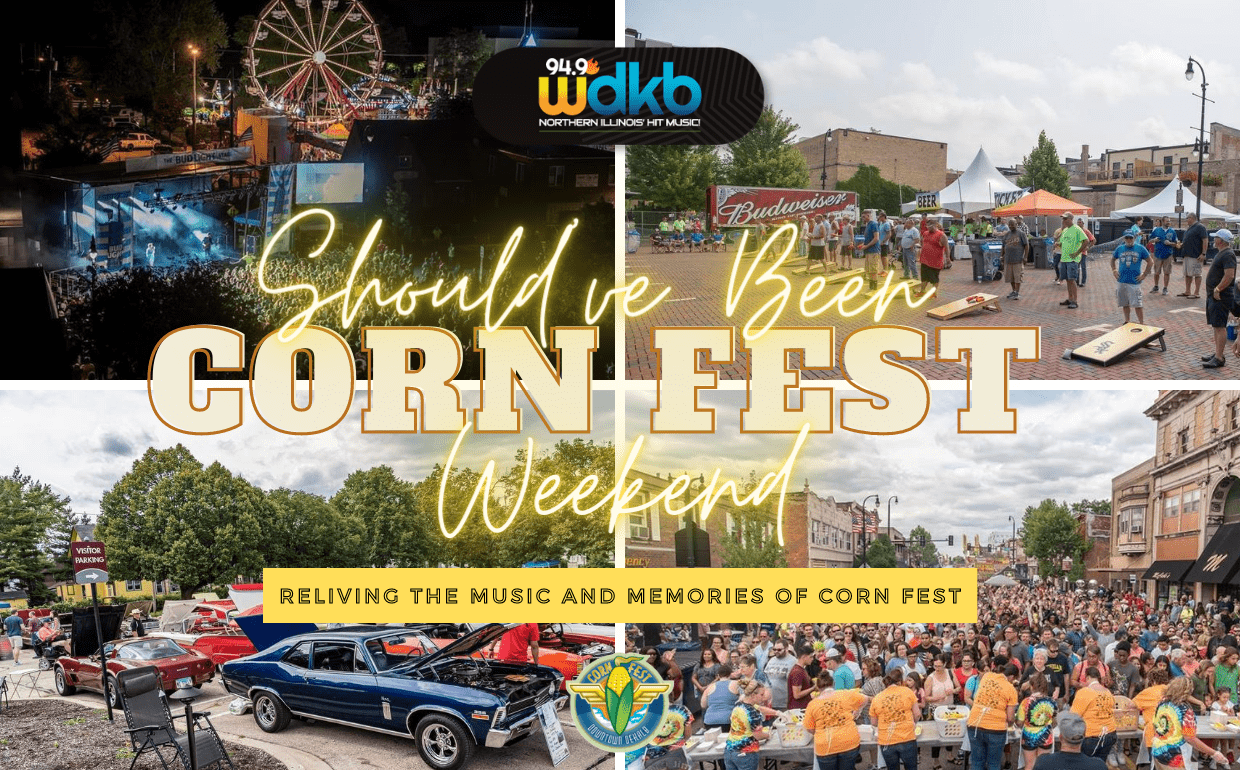 While we won't be able to physically celebrate DeKalb's huge end of summer party, that doesn't mean we can't still have some Corn Fest fun! Join us from August 28th thru August 30th for a Should've Been Corn Fest Weekend!
Listen on air and follow along on social as we will be flashing back to relive some of the best artists to have played the Corn Fest Sound Stage over the years.
Think: Joan Jett, Jefferson Starship, Steppenwolf, Blue Oyster Cult, Eddie Money, .38 Special, Tiffany, and more!
Got a favorite memory from Corn Fest years past? Share it with us! Record a short message telling us about your favorite performance or your favorite Corn Fest event (who remembers the Diaper Derby?!) and we'll feature it on air during our Should've Been Corn Fest Weekend.
Don't forget to include your name and the town you're from in your recording! If you have issues uploading to the form below, please email your recording to monica@949wdkb.com or shawn@949wdkb.com
---
OH! And here's what we have to look forward to when Corn Fest returns to Downtown DeKalb in 2021:
THE OFFICIAL CORN FEST 2021 SOUND STAGE LINEUP