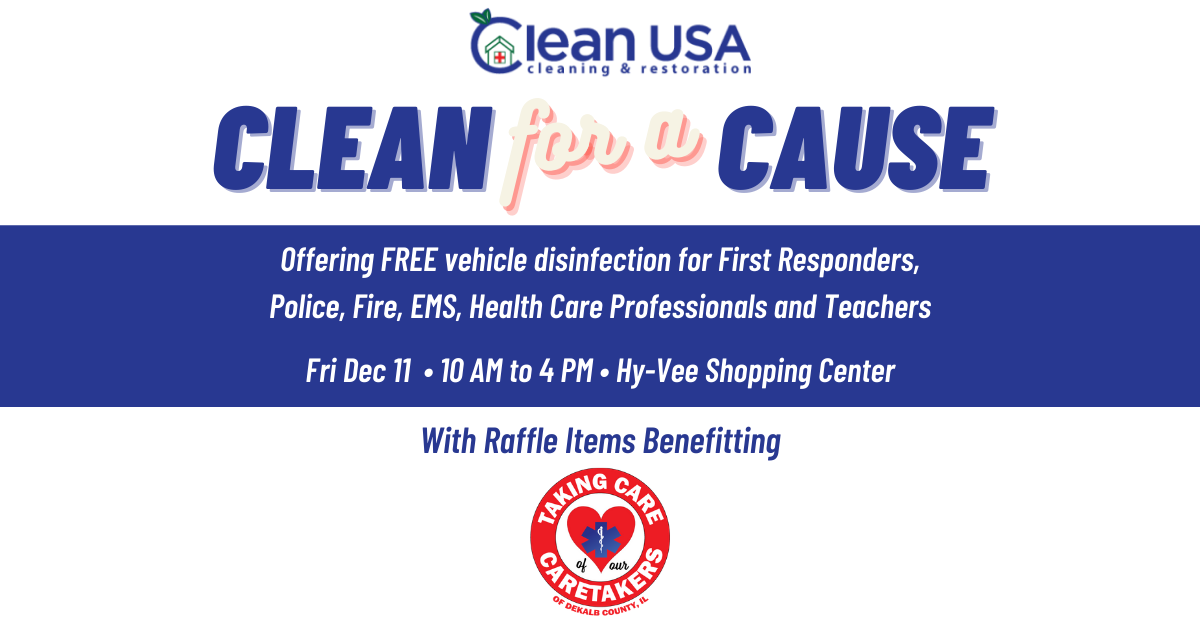 Clean USA is offering free vehicle disinfection for First Responders, Police, Fire, EMS, Health Care Professionals and Teachers during their 'Clean for a Cause' fundraiser! It'll take place this Friday December 11th from 10 AM to 4 PM in the Hy-Vee Shopping Center.
These essential workers will be offered a free snack box to enjoy while Clean USA disinfects their vehicle using their electrostatic foggers. It only takes a few minutes and leaves behind no fumes or residue!
The event will also help to benefit the Taking Care of Our Caretakers campaign which purchases meals from local restaurants to deliver to essential workers. Clean USA will collect donations in the parking lot while also raffling off some amazing gift cards and free services from local businesses.
If you'd like to volunteer to help at 'Clean for a Cause,' message Justin Elliot on the Clean USA Facebook page! Volunteers will also receive a lunch compliments of State Farm Agent Micah Stoddard.
Justin further discussed this event on Guest DJ, which you can listen to below!