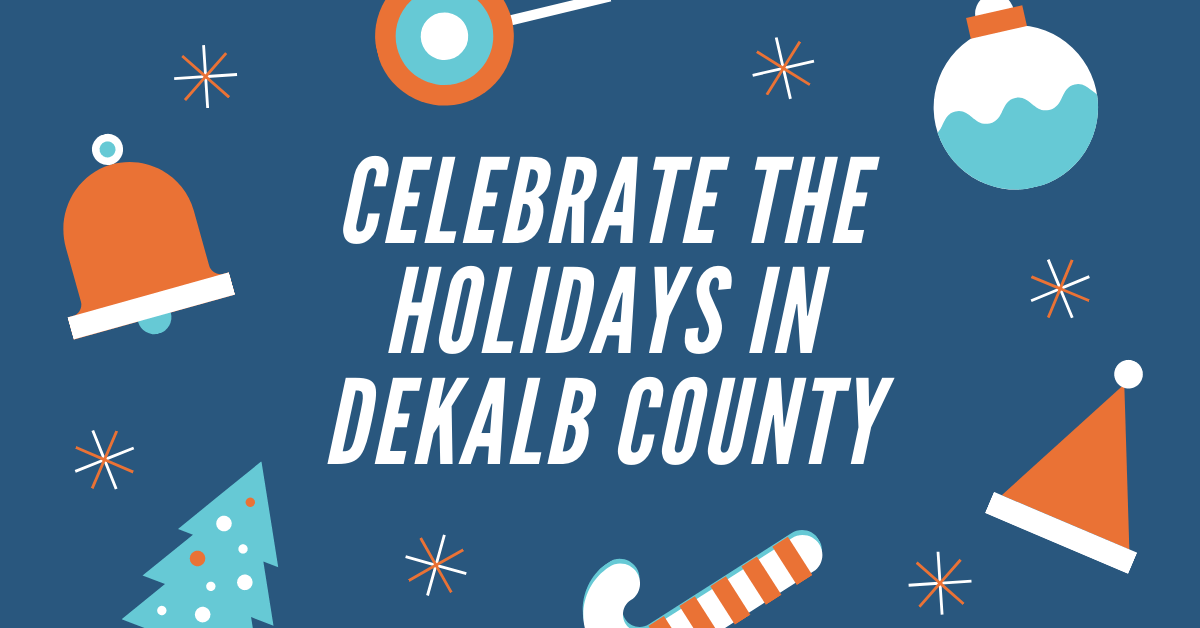 Enjoy family friendly activities throughout DeKalb County all holiday season! There are Thanksgiving runs and community meals, Christmas craft and vendor shows, visits with Santa, and so much more. Check out a list of local events below! If we missed an event, please email monica@949wdkb.com
Nov 10th – The 31st Annual Wonderful World of Christmas Craft & Vendor Show is on Sunday November 10th at the Genoa-Kingston High School from 10am – 4pm. Shop from over 140 new and returning vendors and visit with Santa from 11:30 to 1! Proceeds will benefit the Genoa Community Women's Club College Scholarship Fund
---
Nov 17th – Join Barb City Manor for their first FestiFall Craft and Vendor Fair on Sunday, November 17th from 10am to 4pm. Do some holiday shopping and check out some great furniture sales at the ReSale Shop. There will also be door prizes and raffles!
---
Nov 22nd – Downtown Sycamore kicks off the holiday season with Moonlight Magic on Friday November 22nd. Stores will be open late with Moonlight Sales while their storefront windows will come alive with performances from local arts, theater and dance groups from 6 – 8 pm.
---
Nov 23rd – The Elks Lodge Annual Vendor & Craft Fair is on Saturday November 23rd from 10am – 4pm. Shop unique gifts and holiday décor, enjoy free coffee, and a 50/50 raffle to benefit Kishwaukee United Way.
---
Nov 28th – The 6th annual Neighbor's House Giving Thanks 5K is on Thursday November 28th at Hopkins Park. Get a walk or run in before your Thanksgiving meals and help to provide DeKalb County students with literacy and homework help throughout the year.
---
Nov 28th – The Genoa VFW is hosting a FREE Community Thanksgiving Dinner on Thursday November 28th from 11 am – 1pm. Come together as a community to give thanks over a delicious meal of turkey, sides and desserts.
---
Nov 28th – New Hope Missionary Baptist Church is hosting their annual Thanksgiving Community Dinner on Thursday November 28th from 11am – 2pm. The meal is free and open to all!
---
Nov 28th – Mardi Gras Lanes in DeKalb will be open on Thanksgiving Day from 10a – 2p and Black Friday from 9a – 5p. Enjoy 2 games of bowling + shoe rental for $8.50 per person.
---
Nov 30th & Dec 2nd – The Newman Catholic Center's 2nd annual Christmas Shop is on November 30th and December 2nd. Kids are invited to shop for gifts for their families from a selection of new and gently used items. Volunteers even help to wrap the gifts at this free event. There are no income restrictions and all are welcome!
---
Dec 1st – The 50th Annual Country Music Show benefiting the Toys for Toys toy drive is on Sunday, December 1st from 1 – 5 pm at the Taylor Street High Rise in DeKalb featuring performances of country, bluegrass, gospel and Christmas songs. Admission is a donation of a toy.
---
Dec 5th – The Sycamore Winter Chocolate Walk is Thursday December 5th from 3 – 8pm. Enjoy an evening of shopping fabulous deals for your Holiday gift buying, while indulging in a vast array of fine chocolate desserts.
---
Dec 5th – Santa Comes to Downtown DeKalb on Thursday December 5th from 6 – 8pm. Enjoy cookies and caroling with the DeKalb High School Madrigals then welcome Santa into Town as he opens his house for the season.
---
Dec 6th – The YMCA Family Christmas Extravaganza is on Friday December 6th from 5 – 8pm. Enjoy an outdoor train ride on Santa's North Pole Express. Bring your camera for photos with Santa! Decorate cookies, make reindeer food and check out the holiday craft and vendor fair! The event is free and open to the community.
---
Dec 6th – The Genoa Area Chamber of Commerce's annual Hometown Tradition, "Celebrate the Season," will take place on Friday, December 6th from 6 – 8pm in downtown Genoa. Enjoy the Jingle Bell parade, the annual tree lighting ceremony, free wagon rides, a live petting zoo, Christmas caroling, free hot chocolate, cookies, coffee, and more!
---
Dec 7th – The DeKalb Park District is hosting Breakfast with Santa on Saturday December 7th at the River Heights Clubhouse. Come talk to Santa, participate in holiday crafts, visit the story telling corner and enjoy a light breakfast.
---
Dec 7th – Celebrate the holidays in Downtown DeKalb with complimentary carriage rides on Saturday December 7th from 11am– 3pm. Rides will begin at Frontier Communications.
---
Dec 7th & 8th – The annual Holiday Lane Craft & Home Business Market is on December 7th and 8th in Sandwich. Crafters and Home Businesses will help you find something for everyone of your shopping list. Stroll through the 'Festival of Trees' and enjoy 'A Sandwich Christmas' on Saturday December 7th with a Tree Lighting Ceremony at Smores and Veterans Park.
---
Dec 12, Dec 13, Dec 14 – North Love Music Ministries in Rockford will host their Christmas Musical "I Heard the Bells" on Dec 12th, 13th, and 14th at 7pm. It tells the story of a newspaper journalist assigned to write a Christmas article about the holiday season in her hometown. The show is free. Donations will be accepted to help purchase new music for the North Love Choir and Orchestra.
---
Dec 13th & 14th – The Sycamore Park District is hosting cookies with Santa and Mrs. Claus on December 13th and 14th. Dress for the weather and enjoy a roaring fire at the outdoor amphitheater patio! Celebrate the giving season by bringing a non-perishable food donation for the Sycamore Food Pantry or an unwrapped toy for Toys for Tots.
---
Dec 14th – The Sycamore Park District is hosting pet visits with Santa on Saturday December 14th from 12:30 – 1:30pm. Bring your furry friends to share their holiday wishes and pose for a free photo op! Dogs must be leashed and vaccinated. Only 2 dogs per person, please.
---
Dec 13th & 14th – Christ Community Church' annual Christmas Concert is on December 13th and December 14th. Enjoy a hot chocolate bar, cookie decorating, and singing along to some Christmas favorites, both old and new. The Saturday matinee show will include pre-show family fun like a bounce house, games, face painting, and a make-and-take gift station!
---
Dec 13th & Dec 15th – The Kishwaukee Symphony Orchestra's Winter Wonderland concerts will be on Fri December 13th at 7pm and Sun December 15th at 2pm at the NIU Boutell Memorial Concert Hall. Enjoy holiday favorites at this family friendly show!
---
Dec 24th – Mardi Gras Lanes in DeKalb will be open on Christmas Eve from 11a – 4p. Enjoy 2 games of bowling + shoe rental for $8.50 per person.