I attended an After Hours event at the Museum of Science and Industry and was blown away!
The Museum of Science and Industry has long been one of my favorite places to visit in Chicago. Ever since my Brownie Girl Scout troop got the chance to spend the night at the museum, I've been obsessed. The interactive exhibits are always changing making every visit a little bit different than the last. Plus, MSI has the best merch shop!
I recently discovered that MSI hosts occasional 21+ After Hours events. Me and my boyfriend Mike got the chance to attend one this weekend and it was HANDS DOWN the best way to experience a museum. I might never be able to visit museums like a normal person again.
This specific After Hours event was themed as an "Adult Field Trip." MSI kept all the exhibits open late for the adults to explore!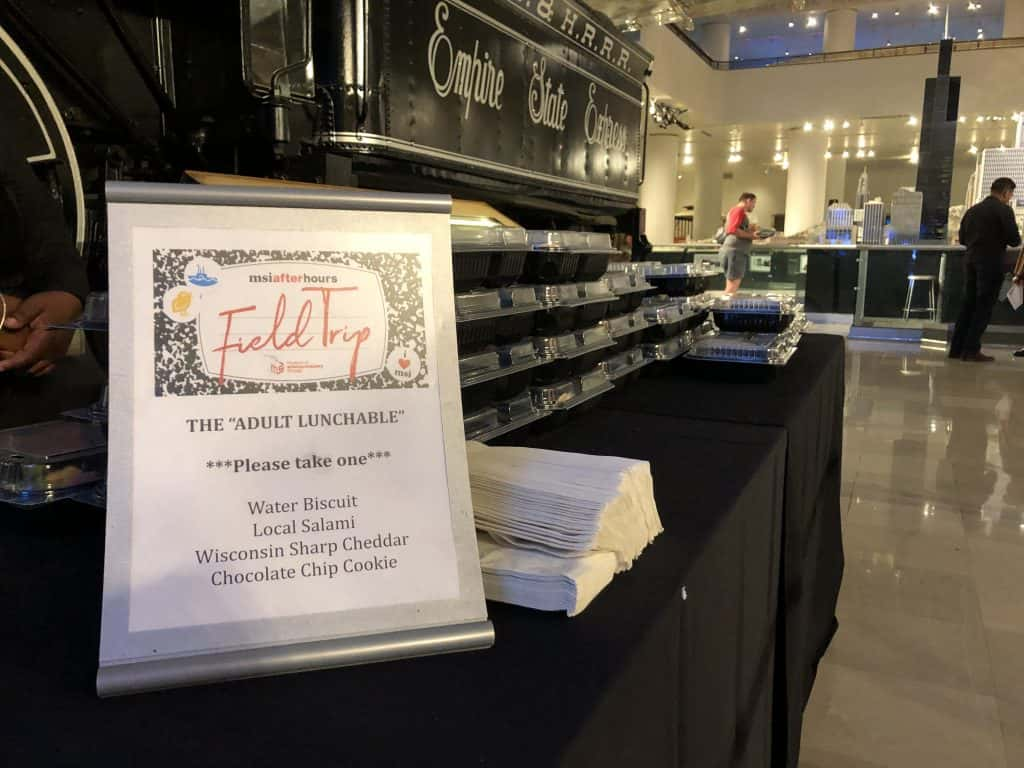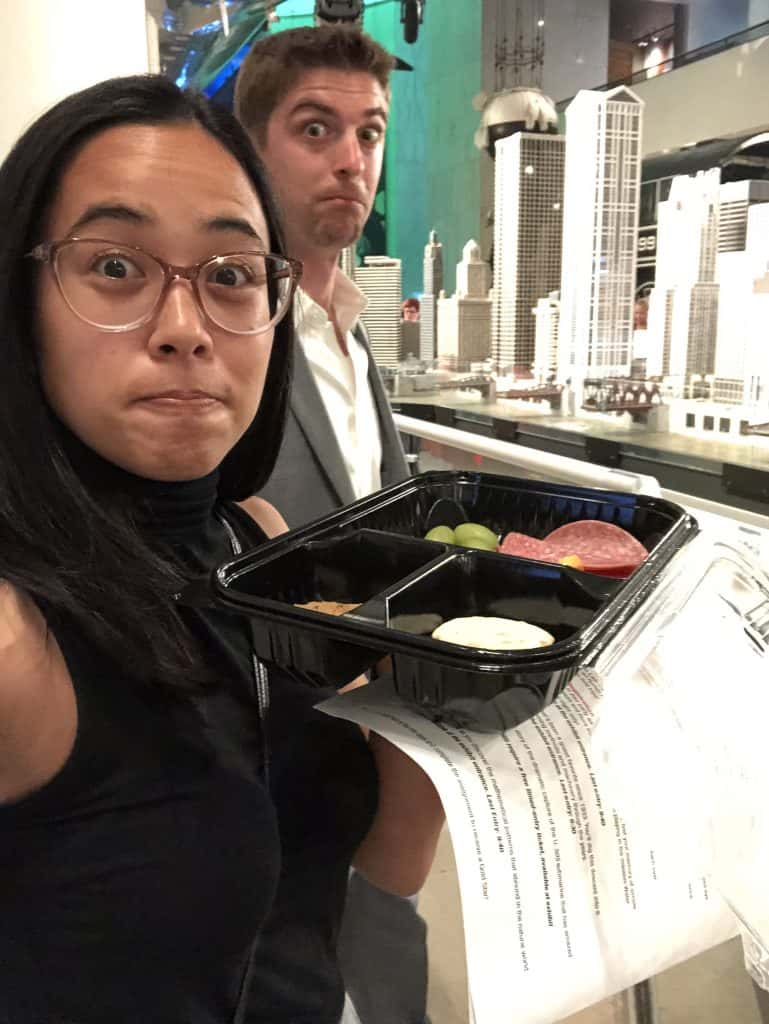 What's a field trip without lunch boxes? MSI hooked it up with complimentary adult lunchables which included salami, cheese, crackers, grapes and a cookie. It was essentially a charcuterie board in a box. Nom.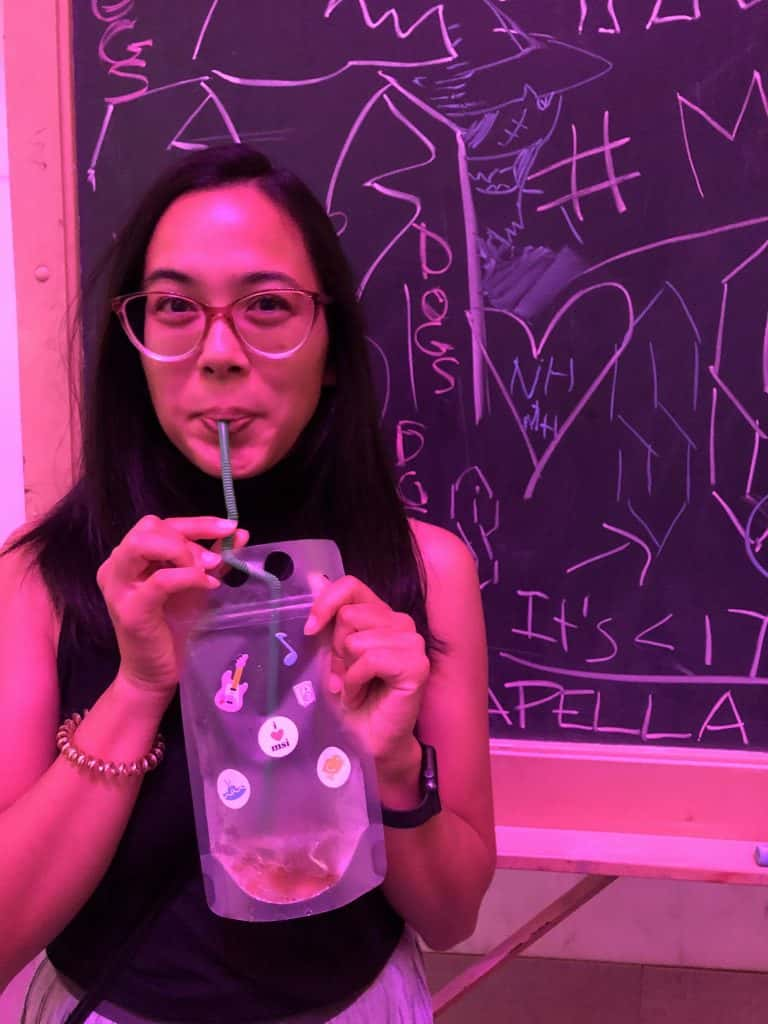 Your admission ticket also came with a complimentary drink served in a juice pouch! Adult juice boxes?! GENIUS! These pouches were the most convenient drink receptacles. And they even had a fun little decorating station full of markers, stickers, and fuzzy doo-dads. I loved walking around with this pouch so much I totally brought it home and intend to drink out of it at more adult events.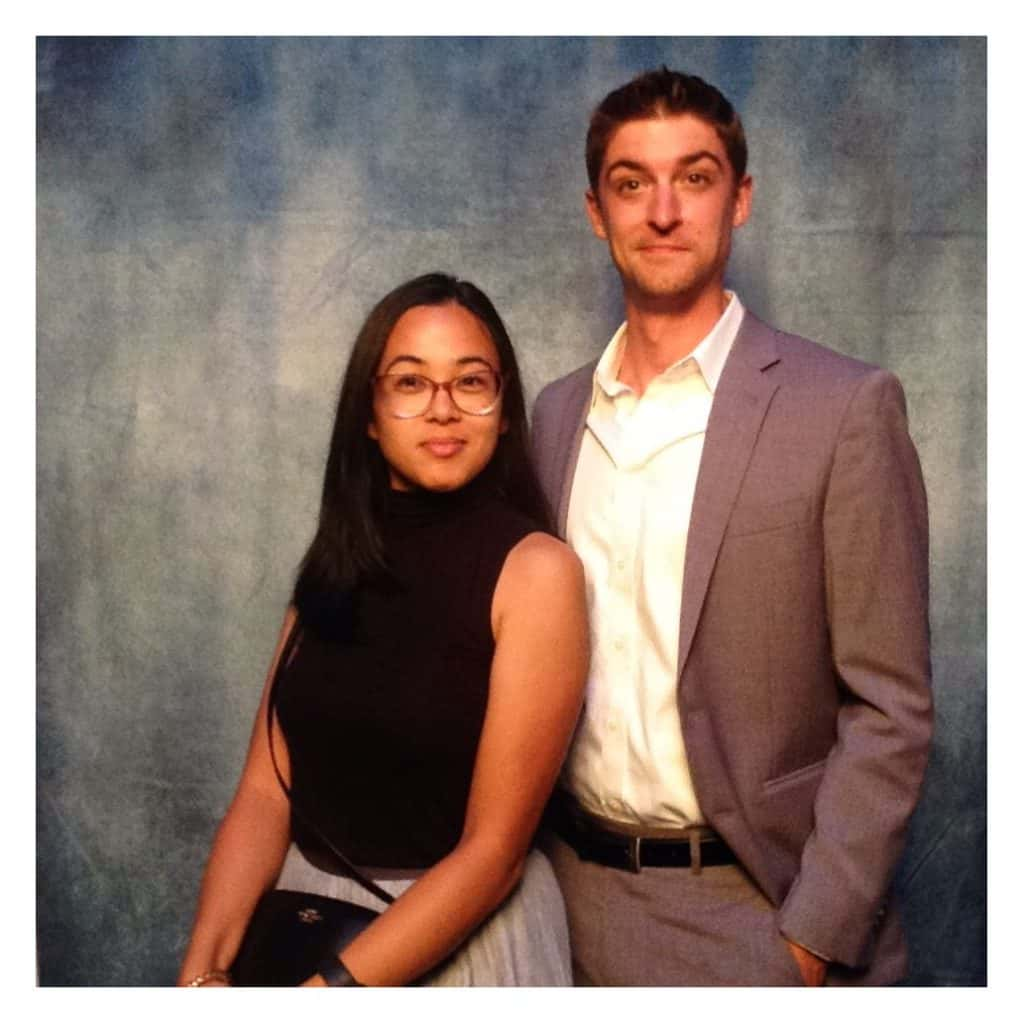 Traditional yearbook photo booth? You bet we hit this baby up. Look at that backdrop. So many grade school memories triggered.
Of course, the best part of the event was getting to roam all the exhibits. We shared the entire museum with only a few hundred adults so there were no crowds and no waiting! We explored the U-505 submarine for the first time, peeped at the baby chicks that stayed up past their bed time, made a toy inside the Makers Studio and so much more.
Photo Cred: Monica Becker
We left the museum blown away. For $30 bucks a ticket, we got SO MUCH (including free parking! In Chicago! What?!). This was one of the best bang for your buck date nights we've ever gone on and you bet your booty I'll be hitting up the next After Hours museum event!