2019 Basketball Mayhem Bracket Challenge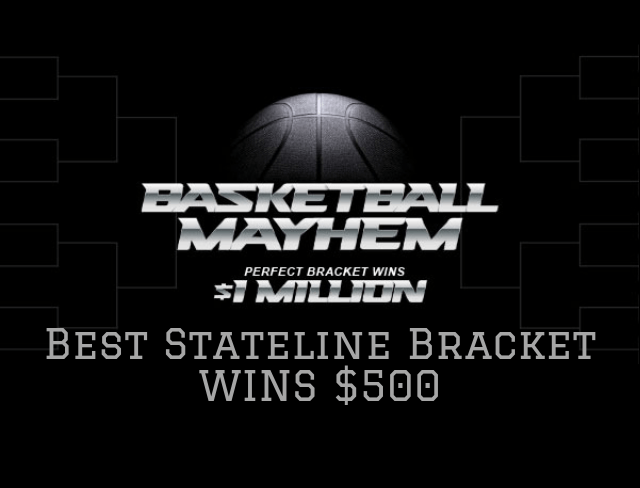 March has arrived! Who's going home, and who's going all the way?
Being a winner in the 2019 Basketball Mayhem Challenge could score you some cold, hard cash. Think you've got the best picks? $500 awaits the best bracket in the Stateline, with the chance at a grand prize of $1,000,000 for a perfect bracket!
You have to be signed up before the basketball madness begins. Sign up on March 17th and you could be basketball's next millionaire! Official contest rules here.